Focus
business
Let us provide the support you deserve.
Our company
A world-class IT partner of choice
HostcubeNET is a privately owned IT Support and IT Services business formed in 2007. Today we're proud to boast a strong team of IT engineers who thrive on rolling up their sleeves and solving your IT problems and meeting your business needs.
Discover our company
Experience the culture that make us stand out.
Why choose us
Here are 4 reasons why you should choose us
People

We understand that our people impact the success of our business, and we hire people who are smart.

Customer services

We strive to provide superior customer service and ensure that every client is completely satisfied with our work.

Support

Our engineers are trustworthy, dedicated and experienced and will go the extra mile to solve your IT issues.

Quality

We are committed to deliver outstanding, cutting edge IT solutions that add real value that goes beyond.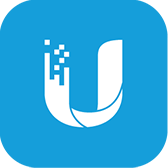 our approach
How it helps your business succeed
Data transformation

Accelerate "Data-to-Insight-to-Action" cycle, by consuming offerings like Data-as-a-Service and Reporting-as-a-Service.

Digital enablement

Drive key business outcomes, using the full service digital stack – Mosaic, Digital Jedis, and human-centered design experience.

Innovation partnership

Adopt a collaborative approach to innovation, by leveraging innovation labs, future financial ecosystems, alliances & partners.